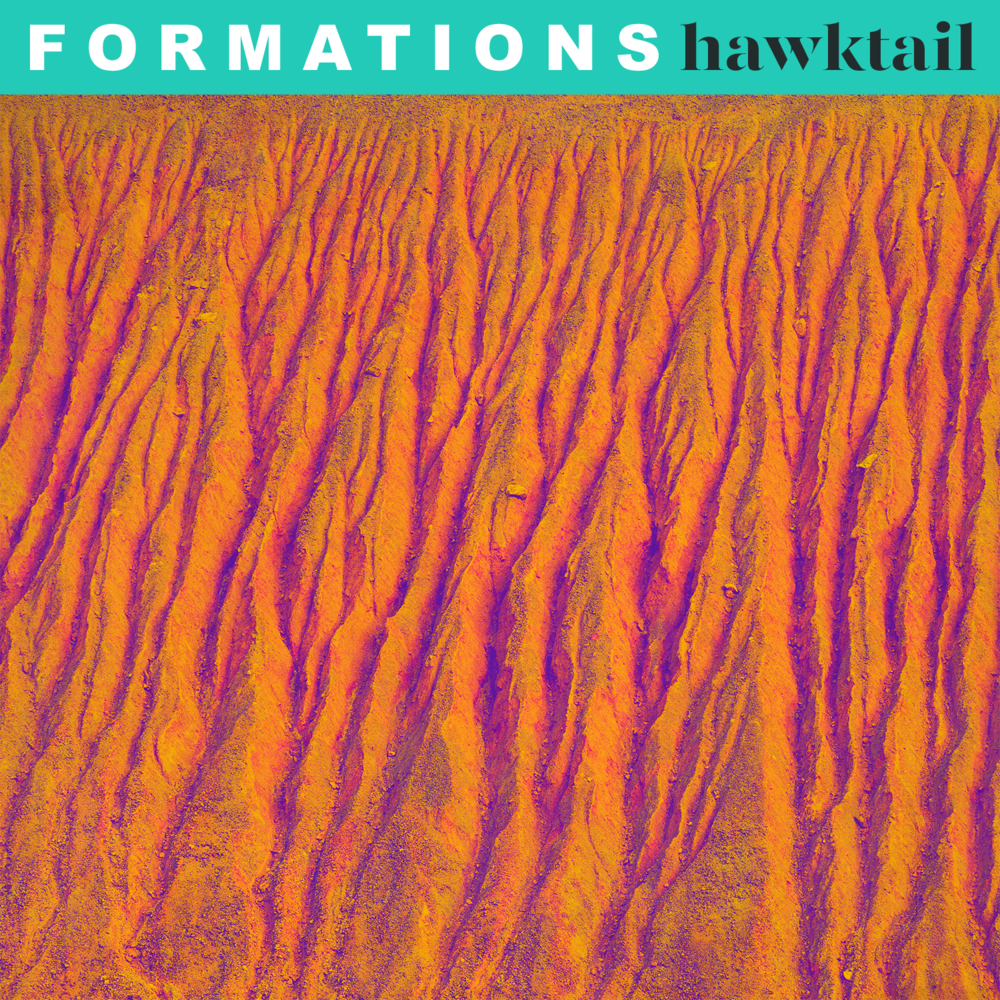 True musical talent is a gift to the world, at any level. But when the player's skills reach into virtuoso terrain, it is an absolute wonder to behold. Anyone who's ever seen Yo-Yo Ma perform would likely agree. So what happens when, essentially, four Yo-Yo Mas join forces in one band? Hello, Hawktail.
Populated by fiddle player Brittany Haas, bassist Paul Kowert, mandolin player Dominick Leslie, and guitarist Jordan Tice, Hawktail is a (mostly) instrumental quartet dead set on pushing the boundaries of their individual and collective talents in every direction. The result is genuinely mesmerizing, as listeners play witness to utterly innovative approaches to traditional instruments.
For their new album, Formations (out January 10), Hawktail partnered once again with producer and Punch Brother Chris "Critter" Eldridge who knows their capabilities perhaps better than anyone. Recording at Nashville's Southern Ground Studios, they explored a variety of styles, themes, and lands. Kicking off the set is "Annbjørg," a Scandinavian-influenced fiddle-plus tune powered by Haas's uniquely global approach to her instrument.
Underneath that, though, the guys lay a fascinating foundation of chops, bows, slides, and more in what Kowert describes as "a polyrhythmic romp inspired by one of our heroes of fiddling, Annbjørg Lien." He continues, "Brittany is boss here, but I get to go for a ride, too. This is one of the most collaborative compositions on our album, and an especially fun one to play at festivals."
Indeed, as on numerous Hawktail tunes, the fiddle and bass dance around each other more whimsically and skillfully than seems possible, while the mando and guitar carve out a space for themselves within the larger framework. We simply haven't seen these instruments played this way and with this exuberance… except by Hawktail.
That same passion, purpose, poise, and playfulness continues throughout the other six tracks on Formations, in various combinations and degrees. If the album is any indication, this is a band that will, no doubt, continue to blow minds for years to come.