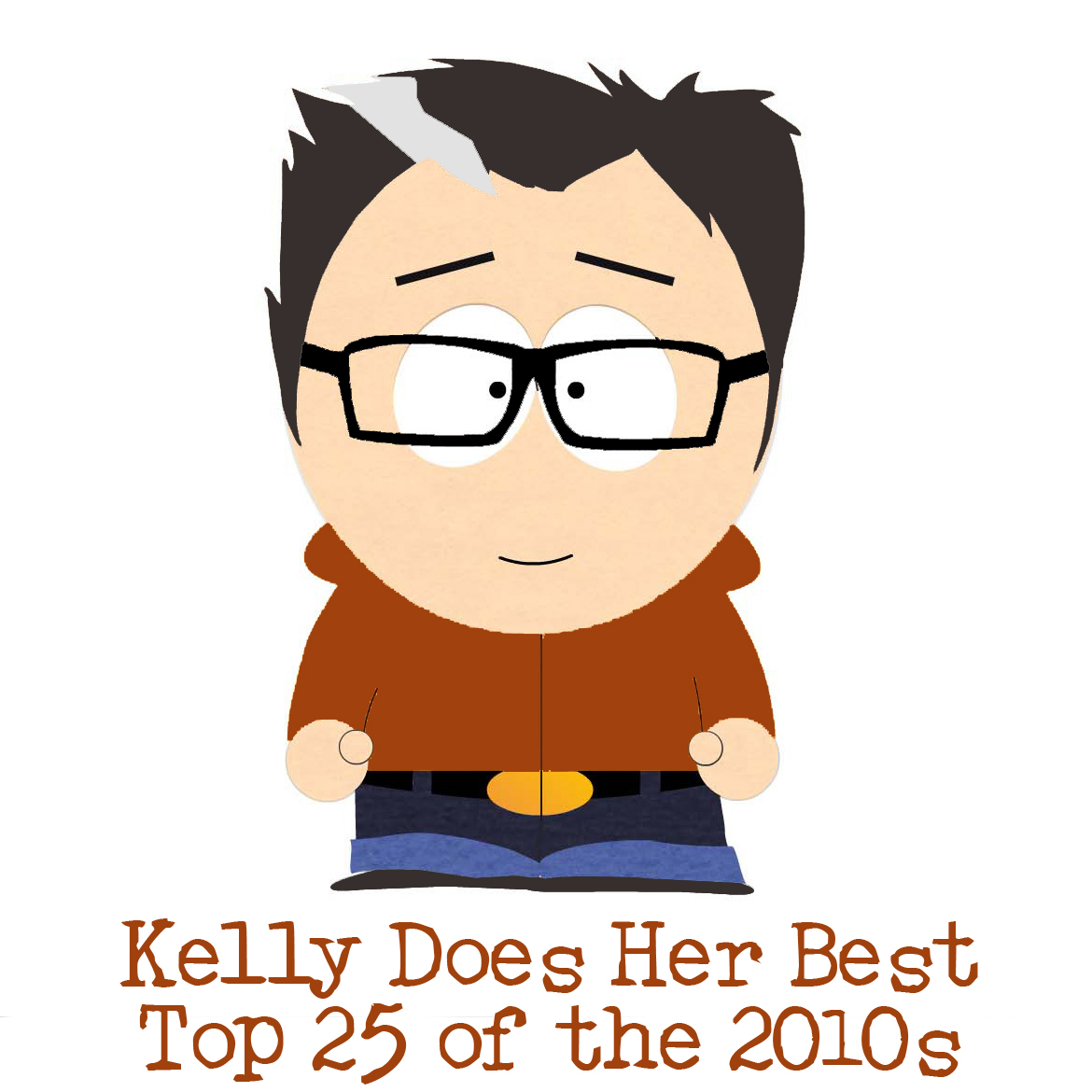 As we hit the end of the decade, it's worth looking back to survey the musical landscape. From debuts to breakthroughs, the 2010s saw a whole new vanguard emerge in roots music, including Jason Isbell, Brandi Carlile, Rhiannon Giddens, and Alabama Shakes. Some of these artists released more than one truly brilliant record during the time frame, and will likely push themselves — and everyone else — even further in the 2020s. After all, a rising tide lifts all boats, and roots music is most definitely on the rise.
Alabama Shakes – Sound & Color
Amanda Shires – To the Sunset
Anaïs Mitchell – Young Man in America
Sure, Hadestown has gotten a lot of attention in the past year, and deservedly so. It's a magnificent, visionary work. Honestly, so is this 2012 album from Anaîs Mitchell. Top to bottom, each song is revelatory and remarkable. Though not as fully conceptual as Hadestown, Young Man in America is threaded together nonetheless and meant to be digested as a whole piece.
Andrew Combs – All These Dreams
Ashley Monroe – Like a Rose
Brandi Carlile – By the Way, I Forgive You
To those who have watched her career evolve over the past 15 or so years, this album was an inevitability. It's never been a question that Brandi Carlile is one of the greatest live performers of her (or any other) generation, but she didn't regularly stick her landings in the studio. Producer Dave Cobb got her to the 10/10 that everyone — herself, included — had been waiting for.
Brandy Clark – 12 Stories
Caroline Spence – Spades & Roses
case/lang/veirs – case/lang/veirs
It's not always the case that three great talents coming together will work, especially when those talents are as inherently quirky and fully formed as those of Neko Case, k.d. lang, and Laura Veirs. This album just works, though, as each artist takes their turn injecting their unique style: Case's no-holds-barred posture, lang's honey-sweet timbre, and Veirs' off-kilter melodies.
Chely Wright – I Am the Rain
Courtney Marie Andrews – Honest Life
Dylan LeBlanc – Renegade
It was a Sophie's choice, for sure, between 2019's Renegade and 2016's Cautionary Tale. Both sets are more than worthy contenders, chock full of folk-rock brilliance. This one just has a little something special pushing it to and over the edge. Might be the Dave Cobb touch. Might be something else. Either way, Dylan LeBlanc has a voice that deserves to be heard.
Gillian Welch – The Harrow & the Harvest
Holly Williams – The Highway
Jason Isbell – Southeastern
So much has been written about Southeastern that it's hard to find new ones. Truly, Something More Than Free and The Nashville Sound could easily be on this list, as well, but Southeastern was the starting point, so here it is. Brimming with rock-you-back-on-your-heels lyrical turns, this collection of songs is one that so many artists look to as the high water mark in Americana.
Joanna Newsom – Have One on Me
Kacey Musgraves – Golden Hour
Lee Ann Womack – The Lonely, the Lonesome, & the Gone
Without question, Lee Ann Womack is one of the greatest country singers ever. Her voice is everything at once — soulful, Southern, patient, and powerful. And LAW knows how to pick a song. She's proven that time and again. With 2017's The Lonely, the Lonesome, & the Gone, she also showed off her solid chops as a songwriter, crafting tunes around which she wrapped her voice so brilliantly.
Lori McKenna – The Bird & the Rifle
Marlon Williams – Make Way for Love
Natalie Hemby – Puxico
Now that she's a Highwoman, chances are pretty good that folks will go back to this 2017 gem that marked Natalie Hemby's debut as a solo artist, after years of being known as a country songwriter. Detailing life in her grandparents' hometown, Puxico is a slice of true Americana, in every sense of the word. It is also the first entry in what will be — and is — a fascinating musical career to watch unfold.
Pistol Annies – Interstate Gospel
Rhiannon Giddens – Freedom Highway
The Highwomen – The Highwomen
Considering that three of the four band members landed solo records on this list, it's not at all surprising that the sum of their parts would be included, as well. The Highwomen, as an album, covers a lot of ground, from the playfulness of love to the puissance of parenthood to the pain of loss. And it does so with boldness and beauty thanks to the magical chemistry between Brandi Carlile, Natalie Hemby, Maren Morris, and Amanda Shires.
Valerie June – The Order of Time