On a recent episode of the On Being podcast, shame researcher Brené Brown shared her finding that true belonging demands us to be who we are, even if it jeopardizes our relationships. She suggests that we must belong fully to, and in, ourselves before we can belong anywhere else, and that kind of self-acceptance requires us to say our secrets out loud in order to shed our shame completely. It's the kind of conscious, internal work that takes most people decades to step into. It's also very familiar ground for 25-year-old singer-songwriter Katie Pruitt, terrain that she explores in each and every song on her stunning debut album, Expectations, out Feb. 21 on Rounder Records.
Pruitt grew up in a Christian family outside of Atlanta, eventually making her way to Nashville's Belmont University to study music. Her talent was so natural, obvious, and immediate that she won awards, landed a manager, built a buzz, and got deals with both a song publisher and a record label within a couple years of graduating. Along the way, she also faced her demons, detailing the paralyzing fear and hard-fought freedom of that process in her songs.
A coming-of-age story, as well as a coming-out one, Expectations traces the arc of Pruitt's particular hero's story, from internal grappling to external acceptance. As an artist's opening statement, the album is bold and beautiful, impactful and entertaining. It's an exercise in courage so exquisitely raw that Brown would surely be proud of it. But the story itself is not unique unto Pruitt.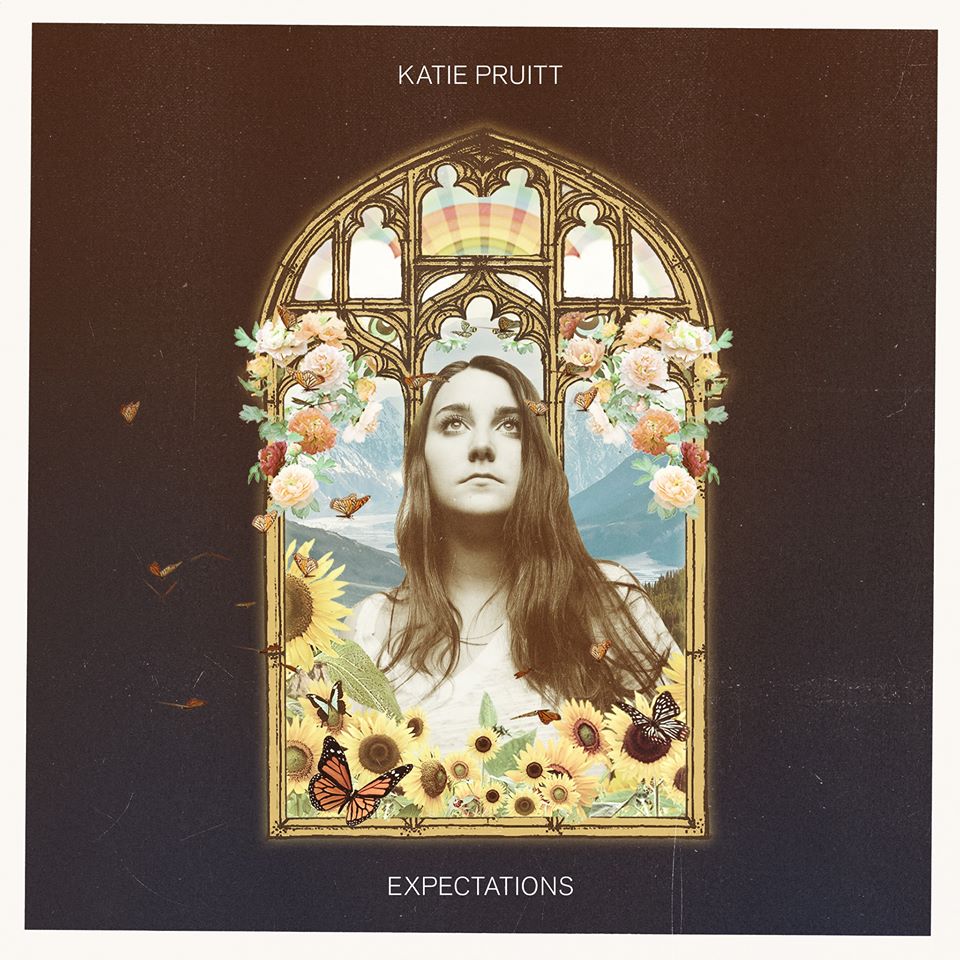 "I'm not gonna lie, it definitely feels vulnerable and a little bit scary," she says of laying her whole self out for all the world to hear. "My reasoning behind wanting to share it is that I know that this story isn't just mine. I'm not unique in the struggle of having to go through the motion of finding myself and having to go through the motion of coming out to my parents, and letting them know that, 'Yeah, I'm gay, but I'm not only gay. I'm the same person that I always was.' I think there's a lot of power in knowing that I'm not the only one who has this story. When I realized that, that's when I realized it was important to put it out in this way and share it with people."
Because she knows firsthand how difficult it is the have those kinds of hard conversations, especially when religion is involved, Pruitt hopes that the collection can help, that a struggling teen could hand the record to their parent and say, "Listen to this. This is how I feel."
Even at the risk of jeopardizing her familial relationships, Pruitt knew she had to tell her truth in order to free herself from the internalized shame that her Christian upbringing had embedded in her. So she poured it all into her songwriting. Her own experience of starting that hard conversation gets recounted in the achingly tender "Georgia," but it doesn't end there. Where once her family used the Bible to justify their discomfort with homosexuality, thanks to Pruitt's songs, they've since changed their tune and decided that the Golden Rule is the way to go.
"My parents are good people," she explains. "They did believe that the Bible said it was wrong and they believed that. They told themselves that. Now that they've accepted [my gayness], they've changed that narrative a little bit and have started saying, 'Well, I don't think that's actually what it meant.' When you're told one thing your whole life, I think it's hard to be open-minded."
Through facing up to the truths on the album, Pruitt and her family have found peace through acceptance. It's something she's grateful for, but doesn't dare take for granted, knowing it could have just as easily gone a different way, as it does for so many LGBTQ+ youth. Pruitt also understands that representation matters, which may be why she represents more audaciously than most, recognizing the enormous value of putting out a song like "Loving Her," which speaks openly about her love for her partner. It's a song she struggled to get just right, crafting numerous versions before landing where she did, and filling the song's video with joyous images from Nashville's Pride parade, including a shot of women offering "Free Mom Hugs" to make sure everyone sees their reflection in it. "I'm looking at it through the lens of having resolved it with my parents," she says, adding, "but I know how many people are out there who haven't, and that's why this is important."
'100 Percent My Story'
Both in the studio and on the road, Pruitt has honed her talent, getting to better know the power of her physical voice and the potency of her emotional voice. As with Brandi Carlile before her, the combination is captivating. Though the studio contributed just as much to her newfound vocal approach as the stage did, much of her touring has been just her and an acoustic guitar playing for crowds that aren't her own. The scenario made her very intentional about her vocal performances, in order to win over the audiences. "Like, maybe they were talking through the whole verse, but once you hit that note, they're like, 'Holy shit, we need to shut up now,' and then you have them listening," she says with a laugh.
To help keep them hooked, Pruitt frames the tough topics within thoughtful lyrics and catchy melodies, striking a balance not often heard these days. Hers is a sound that would've fit perfectly on mid-'90s radio alongside Crowded House, Shawn Colvin, Joan Osborne, Natalie Merchant, and Sheryl Crow. Of balancing earworms with deep thoughts, Pruitt says, "When there's both, that's what you want. That's what I know and feel to be a good song — when there's lyrical depth, a story, a narrative, but then there are also musical things going on to fill in the space."
To get that depth, Pruitt only had to set her life to music. With "My Mind's a Ship (That's Going Down)" and "Grace Has a Gun" she takes on mental health, specifically, both her own and a former lover's. The scene for the former finds Pruitt working as a waitress at a pizza place while trying to write her songs and find her way. It was a moment in her life during which she learned "to appreciate what I already had in front of me," she says, adding, "It's my way of understanding gratitude and looking around to see that if you have people who love you, you can let that be enough."
"Grace Has a Gun" springs from a relationship Pruitt had in college with a girl named Grace who did, indeed, have a gun. With Pruitt's poetic spin, though, it becomes a brilliant metaphor for weaponized emotions that sprung from Grace's inner battles. "Make sure you approach her with a bulletproof vest, 'cause when you piss her off, she'll aim right for your chest," Pruitt sings as a warning to whomever might be next in line for love. It can sometimes take a lifetime to learn the lesson that we can't save anyone, but Pruitt got it on the first go, noting in the next verse, "In time, you can love her above another other on earth. But, boy, that won't fix her, you'll just make it worse."
Where Pruitt really shines as a songwriter is in the way she conveys brutal truths in simple ways. In "Grace Has a Gun," that gift is exemplified with the line, "She thinks the scars on her arm mean that she's in control." One track back, "Normal" works through Pruitt's reckoning with her sexuality and spirituality against the backdrop of Christian parents, Catholic school, and college culture. Like most queer kids, Pruitt wrestled with the idea of being a "normal" girl, trying her best to fit in. She evidences that effort in its rawest form when she sings, "Stumbling 'round Athens with frat boys in hot pursuit left me staring at the ceiling, pissed off and feeling used." If anyone wants proof that being gay is definitely not a choice, they need not look any further than this song.
Pruitt has come a long way, in every sense, since those days, but has she found true belonging in herself and in the world? "I definitely know way more about who I am now," she confides. "It's one of those things where you never quite find yourself or where you belong, but I definitely feel way more grounded and confident and comfortable in my own skin than I did when I was 20 or 21 or even a year ago. This process of working through these tough coming-of-age stories through songs has definitely been a grounding force for me and a way for me to express exactly who I am with no bullshit. Feeling embraced was extremely empowering. I'm really lucky to have that outlet.
"It feels even better to be embraced because this is 100 percent me and 100 percent my story, so it feels really great to be getting positive reinforcement for telling the truth."